In using the Libsyn Publisher Hub plugin, you may at some point come across a situation such as this: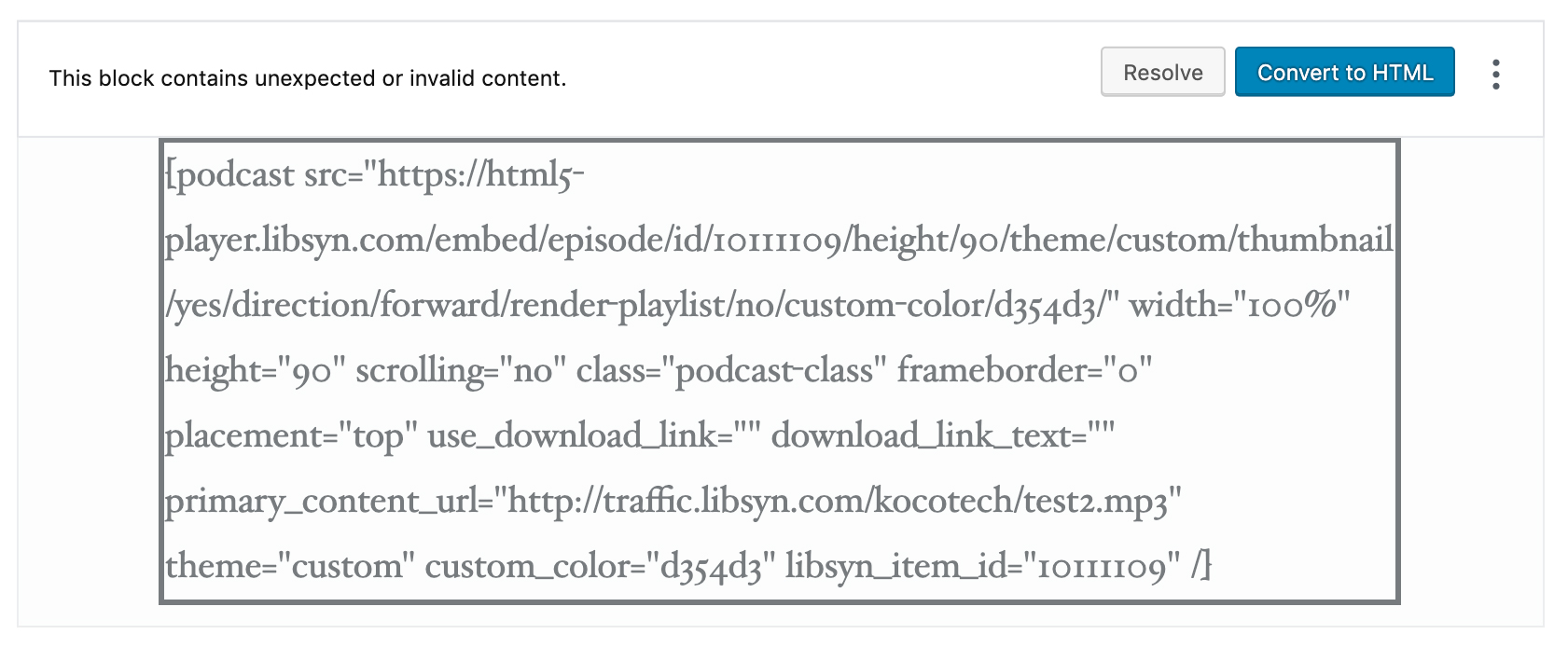 In some cases, a block in the Gutenberg editor may crash or become invalid as is in the above example. If that happens, don't panic! The Libsyn Publisher Hub is smart enough to maintain the content entered into the block. To fix this issue, remove the block and re-add it:

Select the block
Use the 3 button menu to select Remove Block
Create the space to add the block again
Select to add a block, locate Libsyn and add it
The player preview and all metadata will automatically appear with the block. Doing this will not republish the existing episode or otherwise negatively affect the episode, it simply restores the block to a working state.
Getting Additional Help
Have questions? Contact our support staff at support@libsyn.com.