In some cases, there may be an episode published in your Libsyn account that you want to pull into your Wordpress site without having to manually create the post in Wordpress and manually embed the player. The Libsyn Publisher Hub provides the ability to find an episode hosted in Libsyn and pull that episode into Wordpress along with a player and publish it to your site.
Log into your Wordpress Dashboard and select Libsyn Publisher Hub --> Content.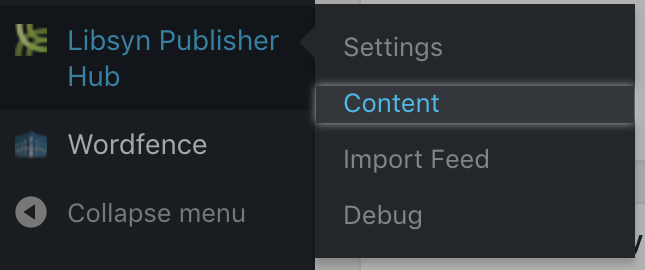 Under Previously Published, hit the drop down arrow. A list of your published episodes inside Libsyn will appear. Select the episode you wish to publish.

The details of the episode, including the ability to preview the media will appear.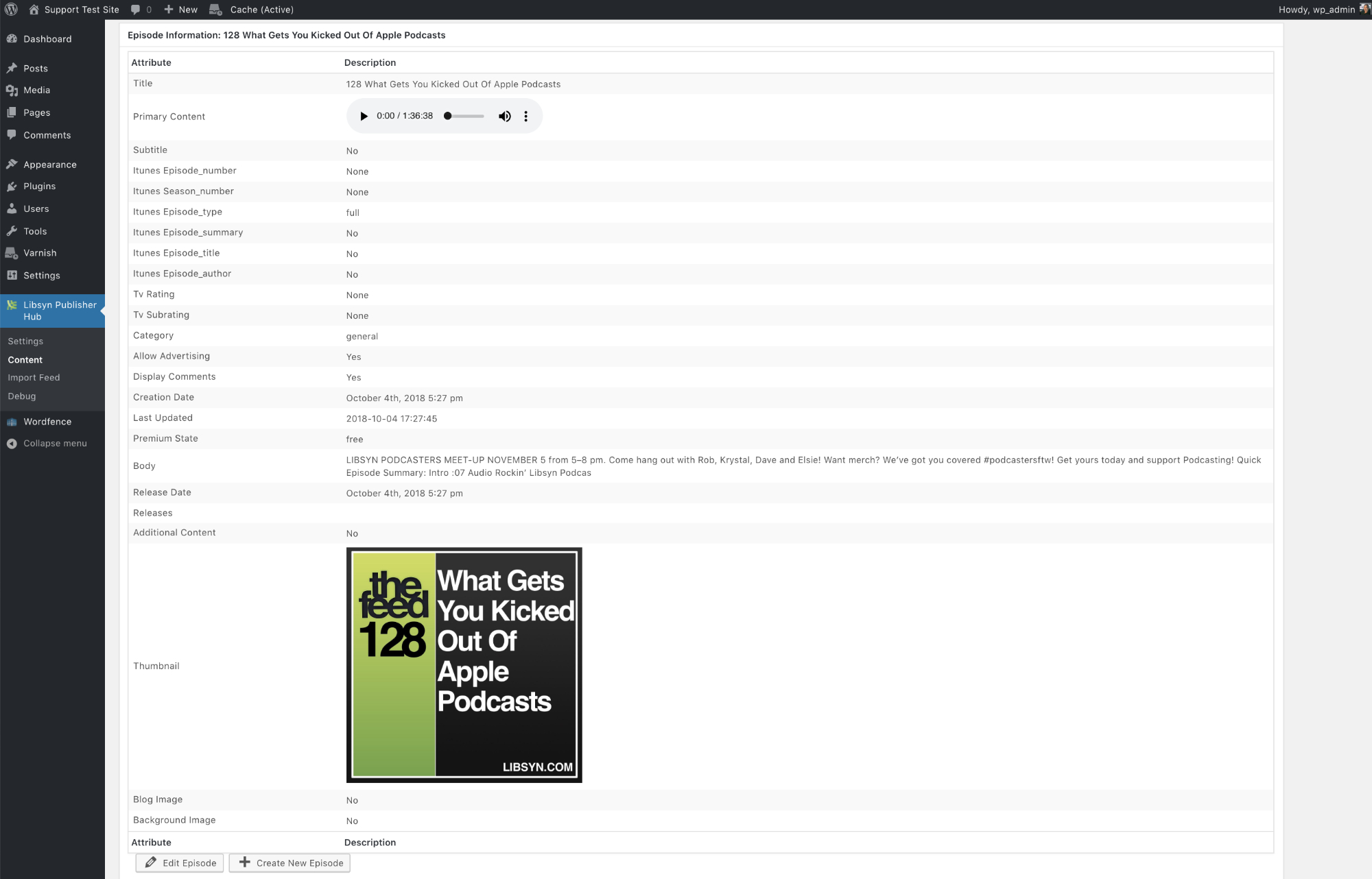 Hit the Edit Episode button. This will transfer all the episode data from Libsyn into a post in Wordpress. Note, the metadata will not be visible initially. Once the post in Wordpress is published, the player preview and metadata will all update, any edits can be made at that time.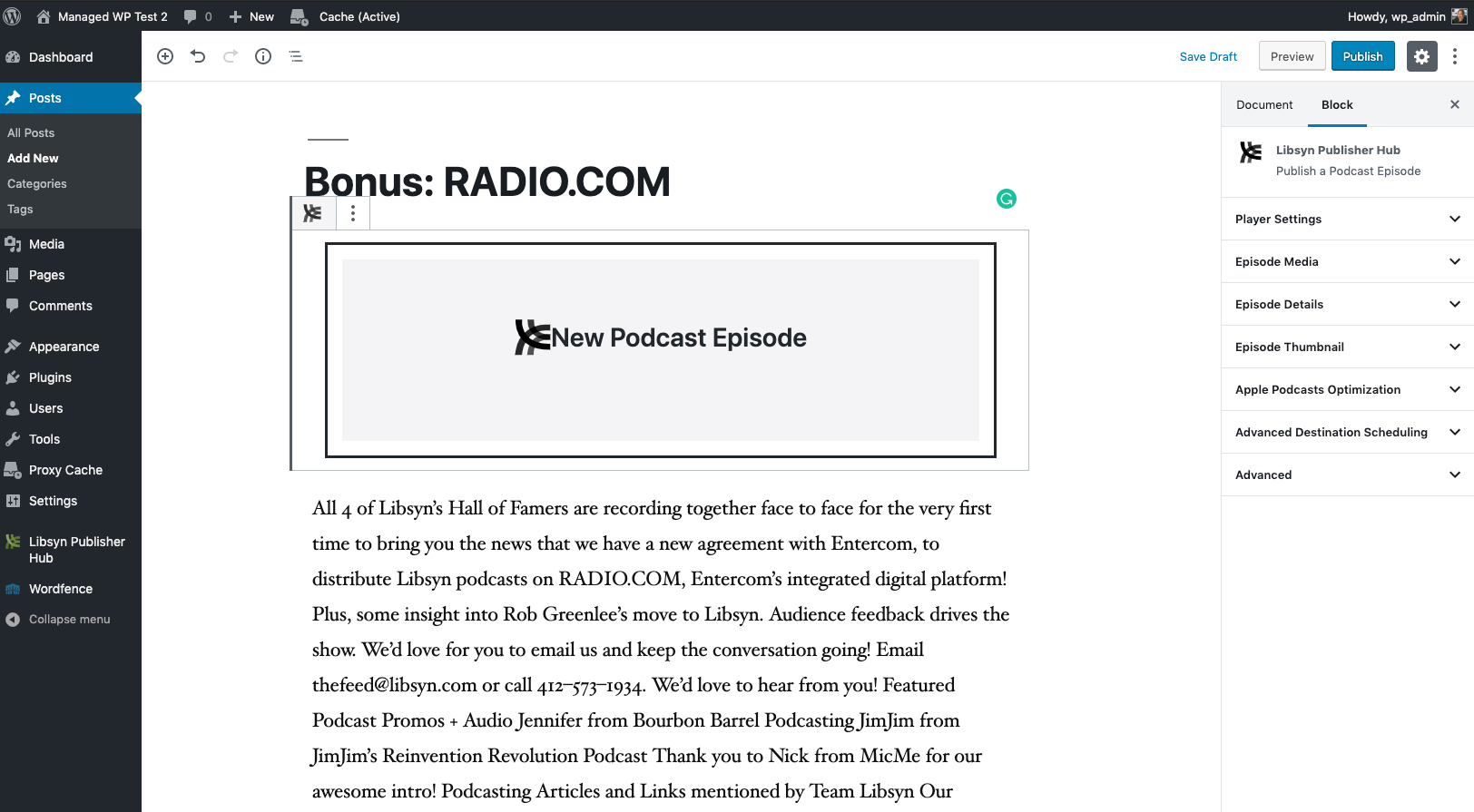 Upon publishing, the post will be published in Wordpress along with the HTML5 Player for the episode.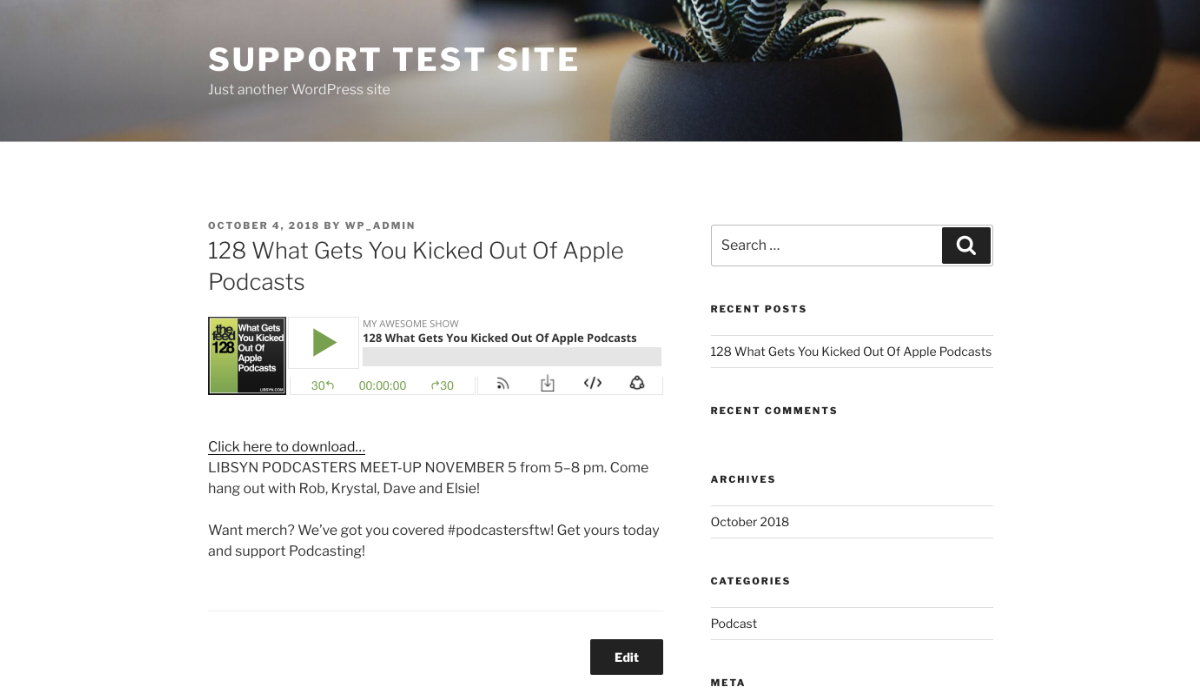 Getting Additional Help
Have questions? Contact our support staff at support@libsyn.com.