Your Libsyn show can connect to your Soundcloud account (regardless of Soundcloud account level). By connecting your Soundcloud account, you can publish your audio episodes out to Soundcloud, using all the features of Libsyn you are used to.
Important Note: Unlike many other distribution points for your show, Soundcloud accepts an upload of your media file from Libsyn (similar to if you upload the file to Soundcloud manually). This means they take a copy of the file and serve it directly from their servers, rather than serving the file from Libsyn. For that reason, you will need to maintain enough storage on Soundcloud to accept those uploads in addition to the account you maintain at Libsyn.
Additional Note: As Soundcloud serves the file to Soundcloud listeners, rather than straight from Libsyn, Libsyn does not calculate stats for Soundcloud listens. Those listens would be tracked directly inside Soundcloud's stat system instead.
To get started, log into your Libsyn account and go under Destinations --> Add New.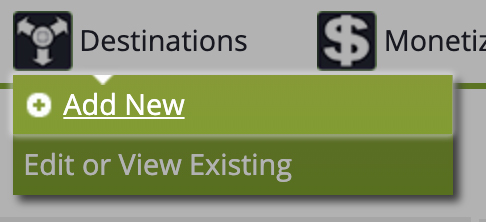 Select Soundcloud from the list.
You will be asked to log in to your Soundcloud account. Hit the login button.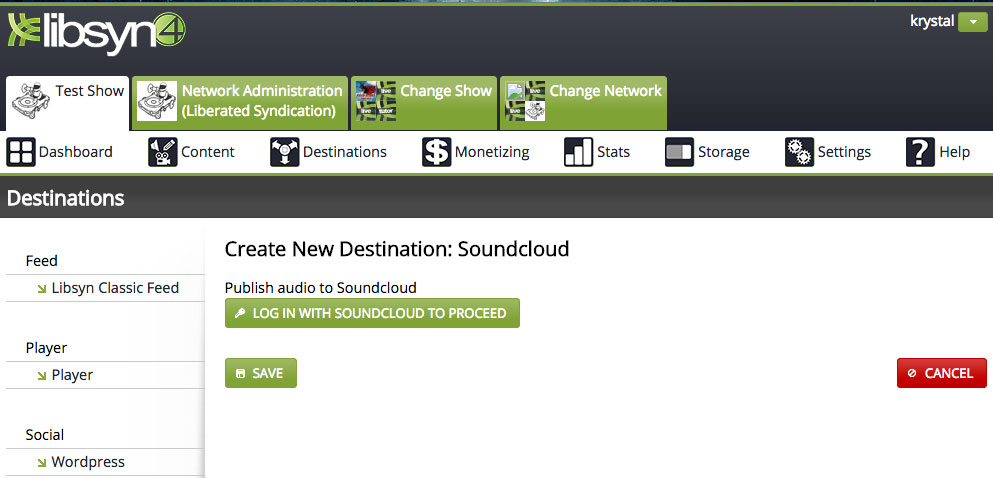 You will be redirected to Soundcloud. If your browser is not already logged in, you will be asked to log in. Once logged in, you will be asked to grant permission for Libsyn to post to your Soundcloud channel.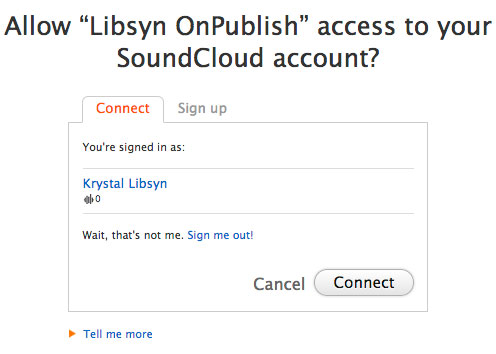 Hit Connect. You will be redirected back to Libsyn. You can configure tags to automatically populate your Soundcloud post every time you post an episode.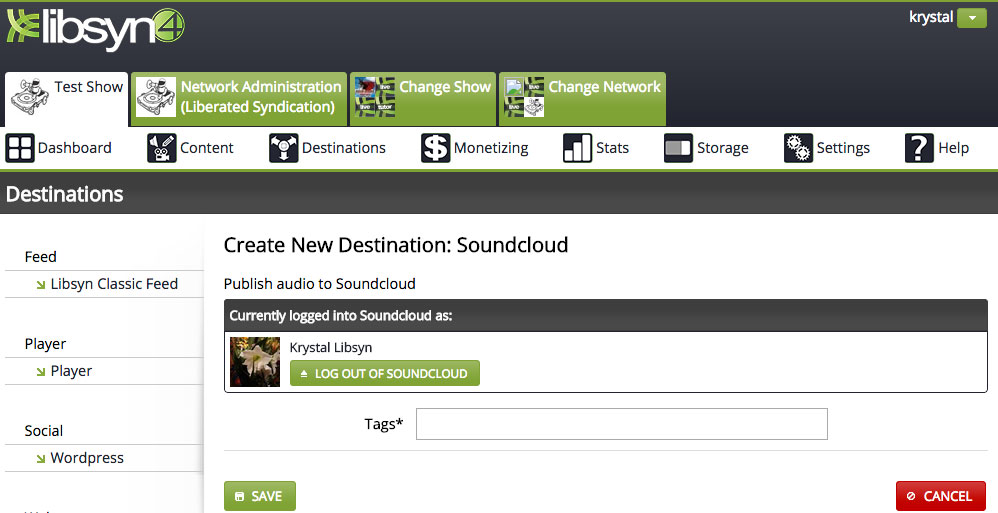 Once you are happy with your settings, hit Save. Every episode you post going forward will release to Soundcloud.
Getting Additional Help
Have questions? Contact our support staff at support@libsyn.com.