Having trouble with your podcast player app? Read through the sections below to find out how to troubleshoot some common issues, or how to reach out for more help.
Playback Speed Is Too Fast or Too Slow
If the playback speed seems either too fast or too slow, you might have accidentally changed the speed by tapping the playback speed button in the Now Playing drawer.
The label on button shows the playback speed, such as 1x, 1 1/2x, 2x, or 1/2x. Take a look at the button, and if the speed is not at 1x, tap the button until it returns to 1x.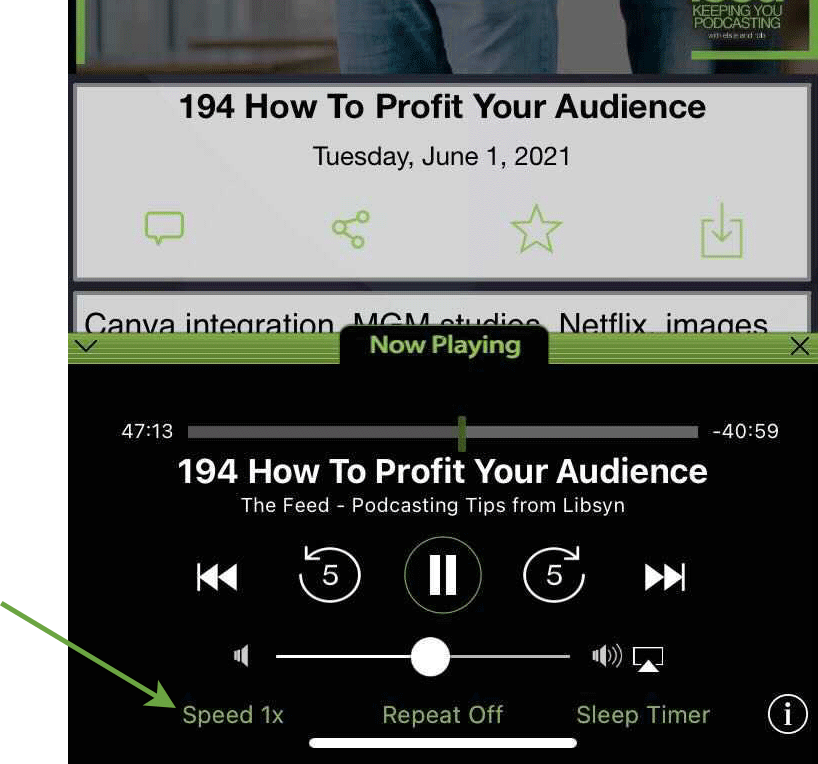 I'm Seeing an "ERR0" Error Code
If you're seeing this error code, the most likely explanation is that the downloaded file is corrupt. To fix the issue, remove the download and then download the episode again. To do so, tap the

icon once and then tap it again to restart the download.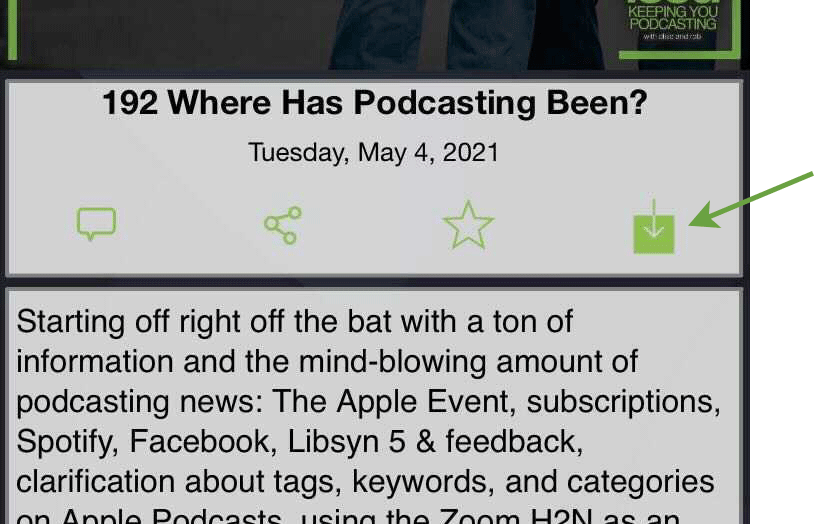 The Latest Episode Is Missing in the App
If the latest episode is missing, try forcing a full refresh of the episode. To do so, go to Settings and select Enable Full Refresh at the bottom. Then, go to the main episode list and drag it down to refresh it.
If the episode still doesn't show up, try restarting your device.
If you're still having issues, try uninstalling and reinstalling the app. Note that uninstalling and reinstalling the app erases any downloaded episodes, favorites, and other app settings.
Get Help from Our Support Team
Still having issues? Please don't hesitate to reach out to our Support team at appsupport@libsynsupport.com.
You can also contact our troubleshooting team through the app. This method is the best way of contacting us because your app sends additional information that we can use to expedite the troubleshooting process. To contact us through the app, go to Settings > Contact > Troubleshooting, and then tap Send Diagnostic Report.
Submit Feedback or Request a Feature
Please contact us at appsupport@libsynsupport.com. We'd love to hear about your experience so we can continue to improve the app!