Knowing where our downloads are coming from is important, but some destinations are harder to track than others. For example, the episode level HTML5 player allows you to embed your player onto any website that supports an iFrame embed code. It is tracked as a download, but it is hard to tell which site, which post, which anything that download came from.
The tracking code solves that. It allows you to generate a code using whatever naming convention you want, and then see exactly how many downloads came in using that code in your advanced stats.
To create a code, go under Content > Previously Published in your Libsyn dashboard.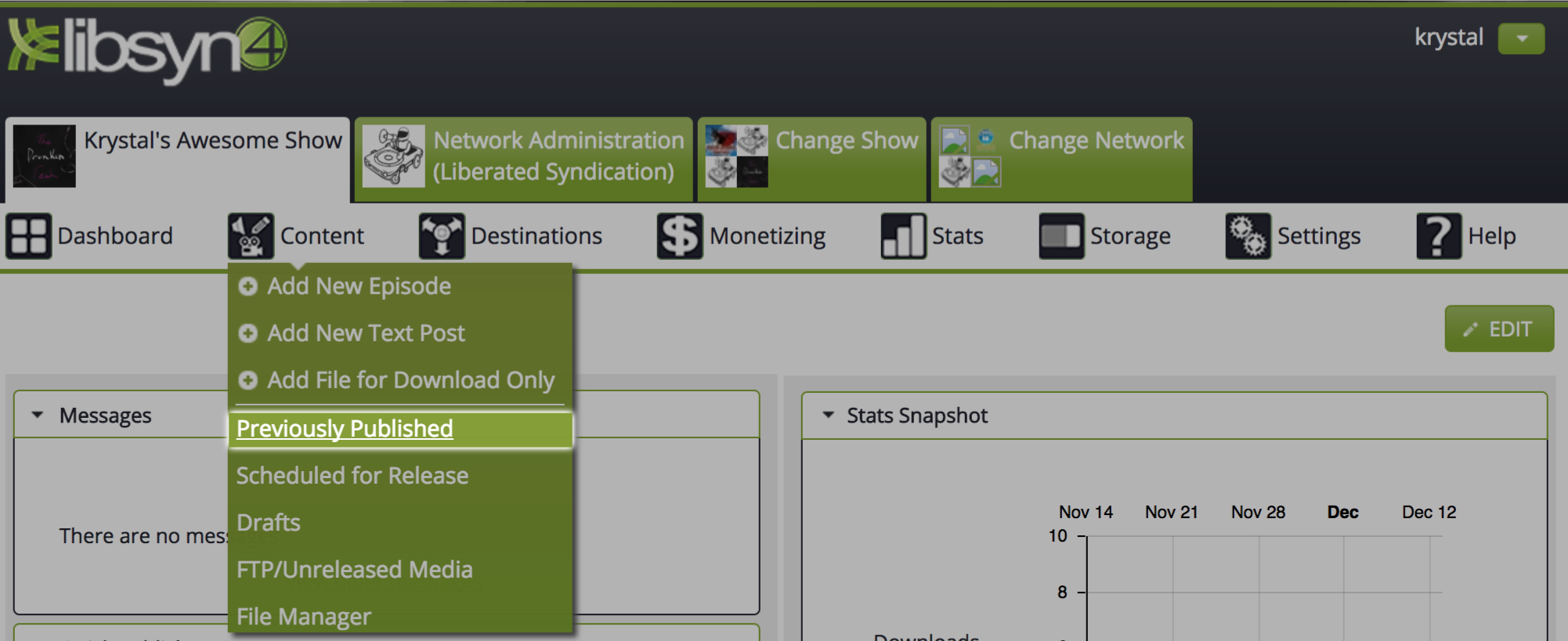 Hit the Link/Embed button for the episode you want to embed.

At the very top will be an option to enter a tracking code.

This code can be just about anything you want as long as it is a combination of up to 40 alphanumeric characters, underscores and/or hyphens. At this point, grab whatever link or embed code you want to use off this page. In this example, we will use the embed code and embed it onto a site.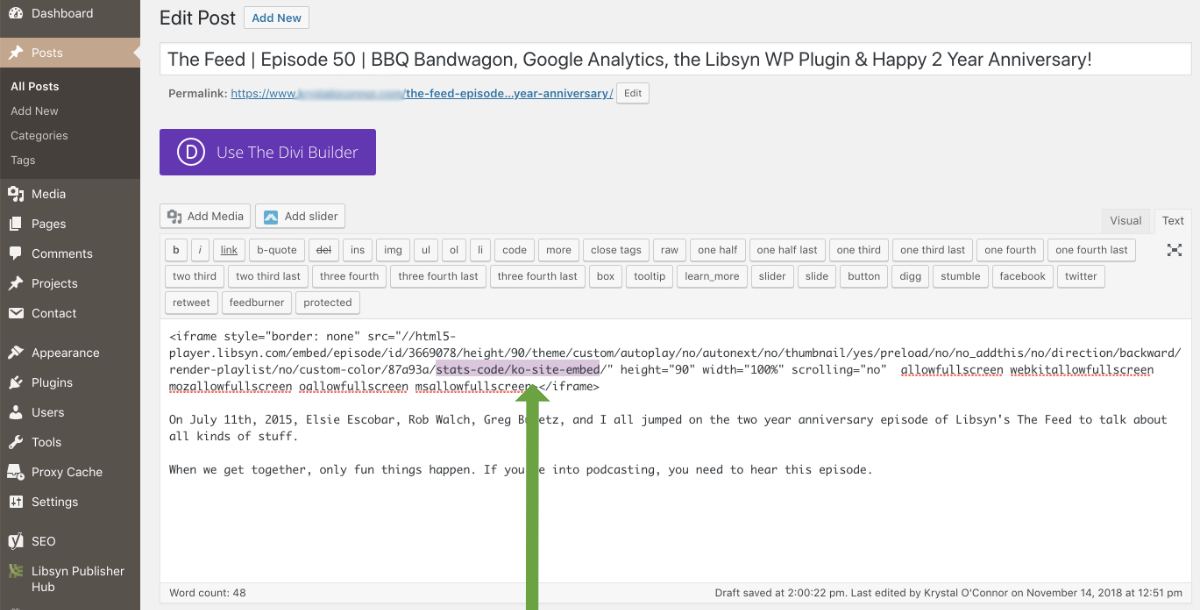 I've highlighted the portion of the embed code that controls the tracking code, you can see it added to the code in this image. Anytime someone hits play on this player on this post, that tracking code is attacked for the stats system to identify.
Looking at the stats for this episode, a Downloads Per Stats Code table displays the number of download each code has received.
Getting Additional Help
Have questions? Contact our support staff at support@libsyn.com.