Your credit card, PayPal, and billing information can be updated at any time. Log in to your Libsyn Dashboard and click on Billing found in your show settings menu.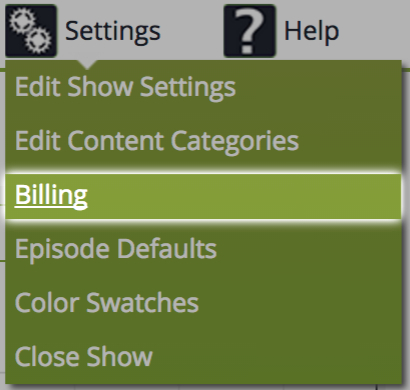 Changing Subscription/Plan Level
An option to change the subscription level is available about halfway down the page:

Select the new plan level you would like to upgrade or downgrade to. Changes made to plan level take effect immediately. Billing is automatically prorated (you will be billed immediately a partial amount on upgrade, you will be credited the unused amount to be used on future billing on downgrade), and feature changes are available immediately.
Updating Billing Details
Further down the page is the option to update billing. Libsyn accepts two methods of payment for subscriptions: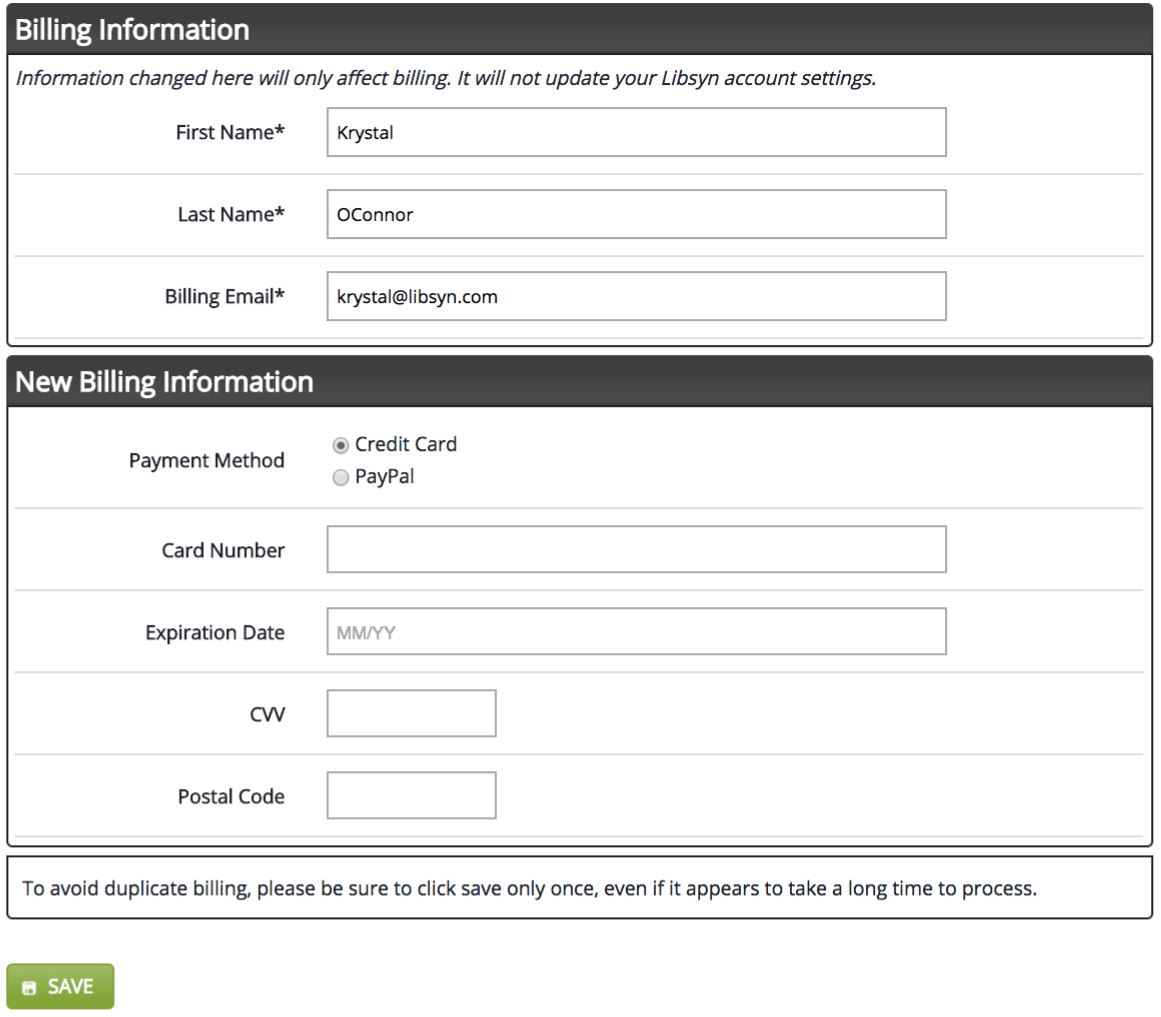 In the above, you can change the credit card used on file. The changes will take affect for bills going forward. If PayPal is the preferred method of payment, select PayPal for the Payment Method: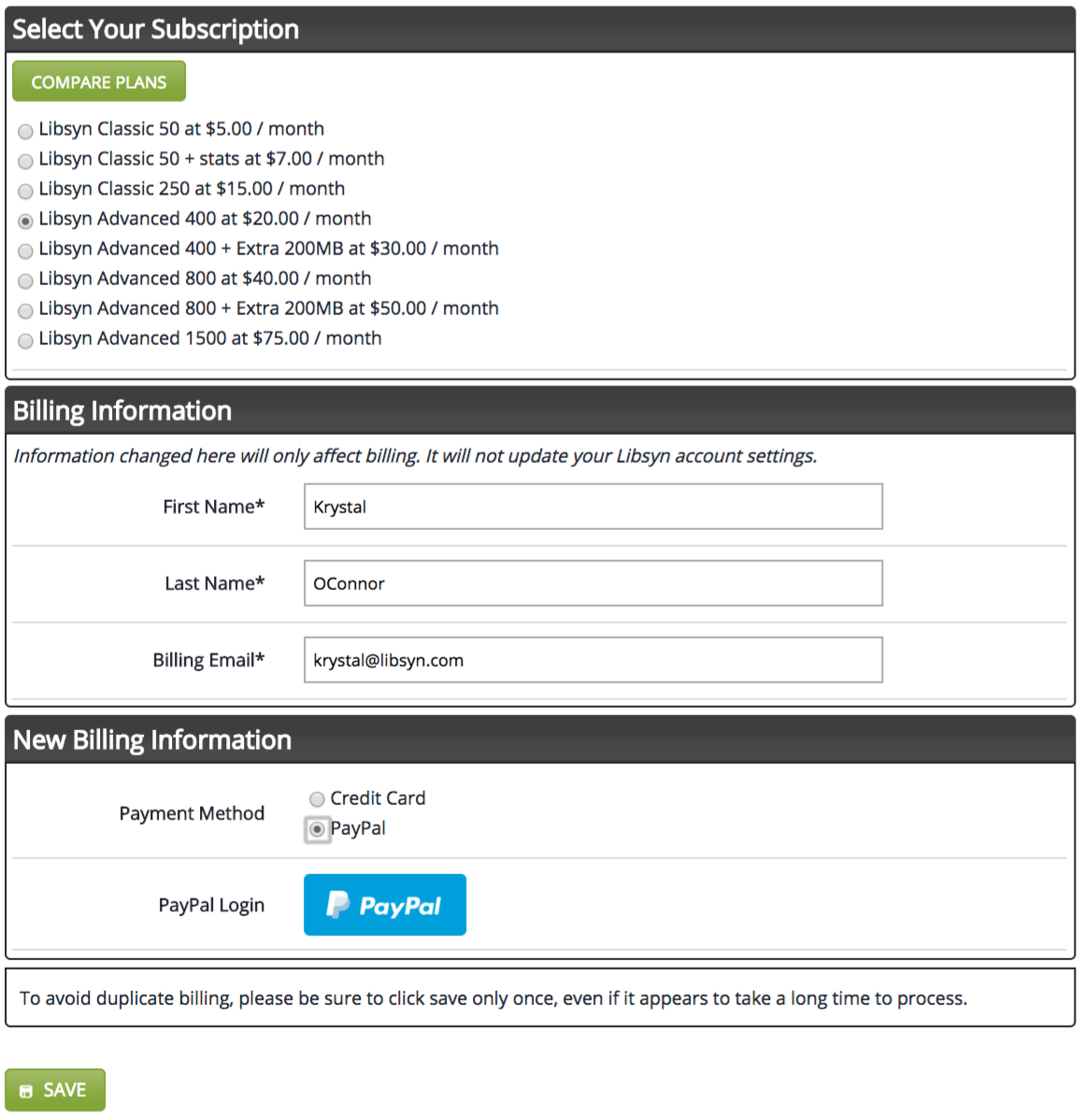 If PayPal is selected as the Payment Method, a PayPal button will appear. Hit that button, log into PayPal where asked, and authorize the billing through PayPal. You will then redirect back to this page.
Once your changes are made and you are happy with those changes, hit Save.
Getting Additional Help
Have questions? Contact our support staff at support@libsyn.com.