Your credit card, PayPal, and billing information can be updated at any time. Log in to your Libsyn Dashboard and click on Billing found in your show settings menu.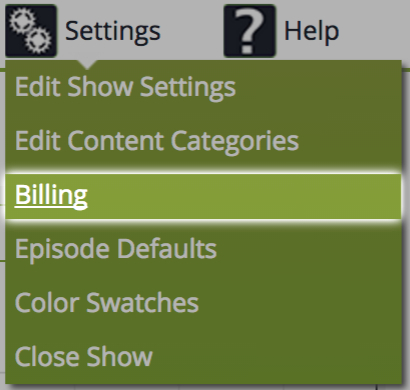 You are redirected to the Billing page in Libsyn 5. See Manage Your Payment Profiles.
Getting Additional Help
Have questions? Contact our support staff at support@libsyn.com.