All invoices are e-mailed automatically to the e-mail address on file. However, they can also be retrieved from inside the Libsyn dashboard.
Start by accessing Settings --> Billing from your dashboard: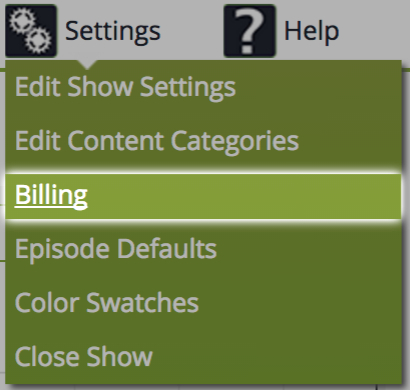 The top of your billing page offers an overview of your billing subscription and account balances, along with a button to view your recent billing activity. Hit this button:

Your recent account activity will pop up with dates, invoice numbers, type (sale, credit, etc), status, amount, and two print invoices options - html and pdf.

The html option will load a new window with the invoice and the pdf will download a pdf copy - both will look like this: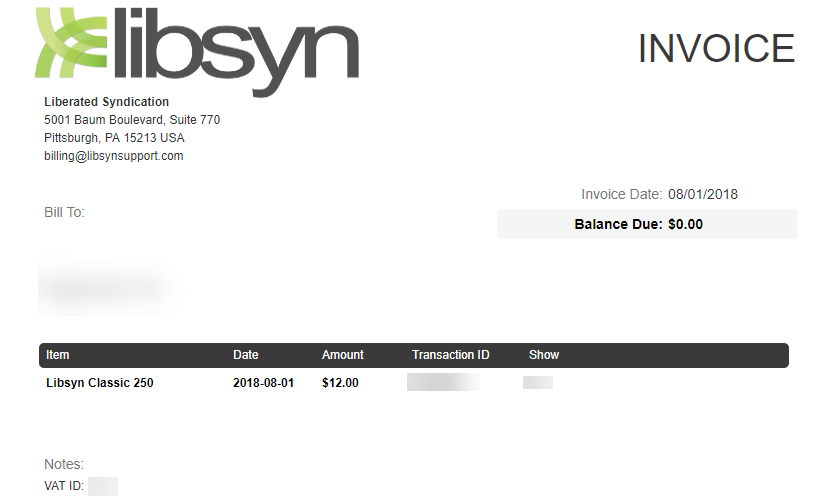 Getting Additional Help
Have questions? Contact our support staff at support@libsyn.com.