All invoices are e-mailed automatically to the e-mail address on file. However, they can also be retrieved from inside the Libsyn dashboard.
Start by accessing Settings --> Billing from your dashboard: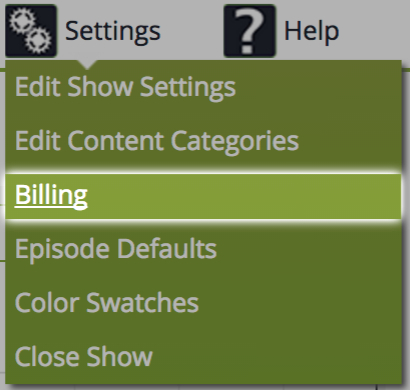 You are redirected to the Billing page in Libsyn 5. See View Your Invoices.
Getting Additional Help
Have questions? Contact our support staff at support@libsyn.com.