Your subscription level can be changed at any time. Changes take affect immediately and your billing is automatically prorated. Log in to your Libsyn Dashboard and click on Billing found in your show settings menu.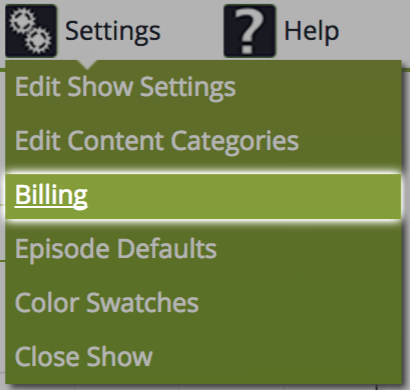 An option to change the subscription level is available about halfway down the page:

Select the new plan level you would like to upgrade or downgrade to. Changes made to plan level take effect immediately. Billing is automatically prorated (you will be billed immediately a partial amount on upgrade, you will be credited the unused amount to be used on future billing on downgrade), and feature changes are available immediately.
Getting Additional Help
Have questions? Contact our support staff at support@libsyn.com.