Auphonic is a popular service used for automatic audio post production. You can find out more details on their services here: https://auphonic.com/landing and pricing here: https://auphonic.com/pricing
Auphonic has the ability to upload files directly to many services including Libsyn. They are currently utilizing our FTP system to do the uploads.
The first step to using Auphonic with Libsyn is to set up your Libsyn FTP password:
Configure Your FTP Password
Before you may upload via Auphonic to Libsyn you need to setup your FTP password. This is done via the Libsyn Dashboard.
Start by logging into your Libsyn account and selecting the drop down next to your name in the upper right hand corner of the dashboard and select the Edit My Account option.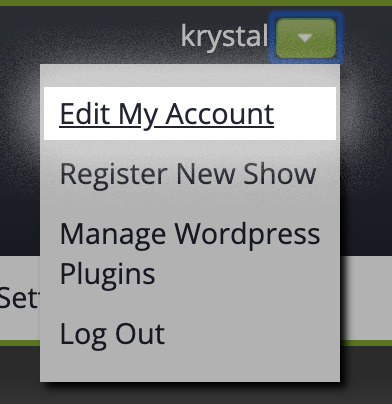 Expand the FTP Password section. Enter your new password, then confirm your new password.

Toward the bottom of the page, ensure both terms of service checkboxes are checked. Then hit Save to save your changes.
Add Libsyn to Auphonic
The next step is to add Libsyn to the Services section of Auphonic. You can do this by logging into your Auphonic account and going to the Services page; https://auphonic.com/engine/services/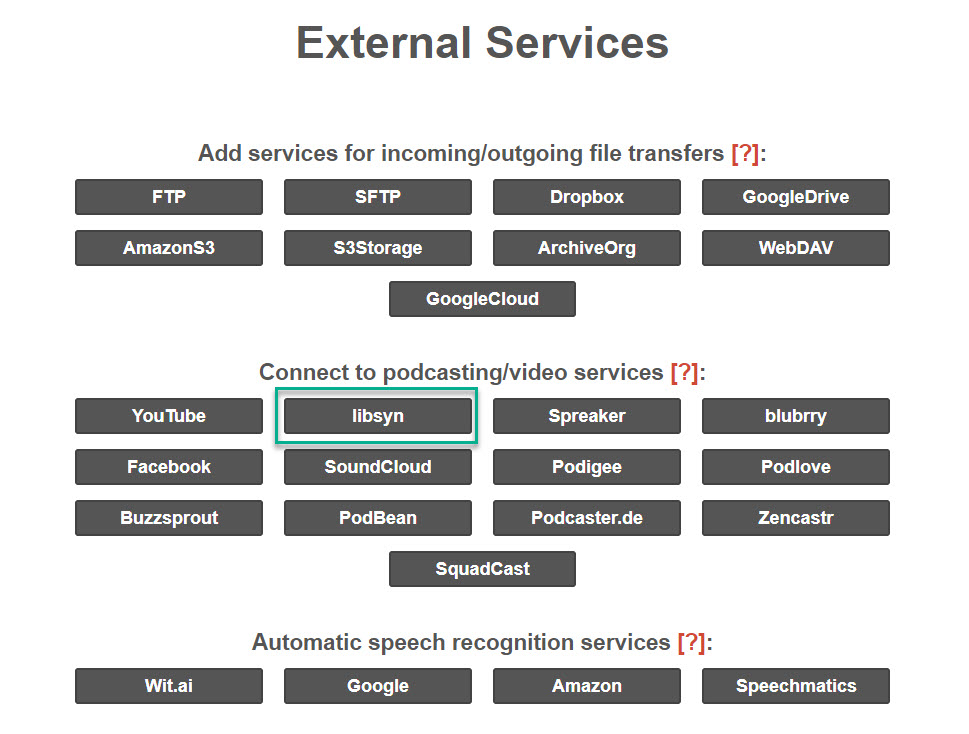 Select the 'libsyn' option to be taken to the next screen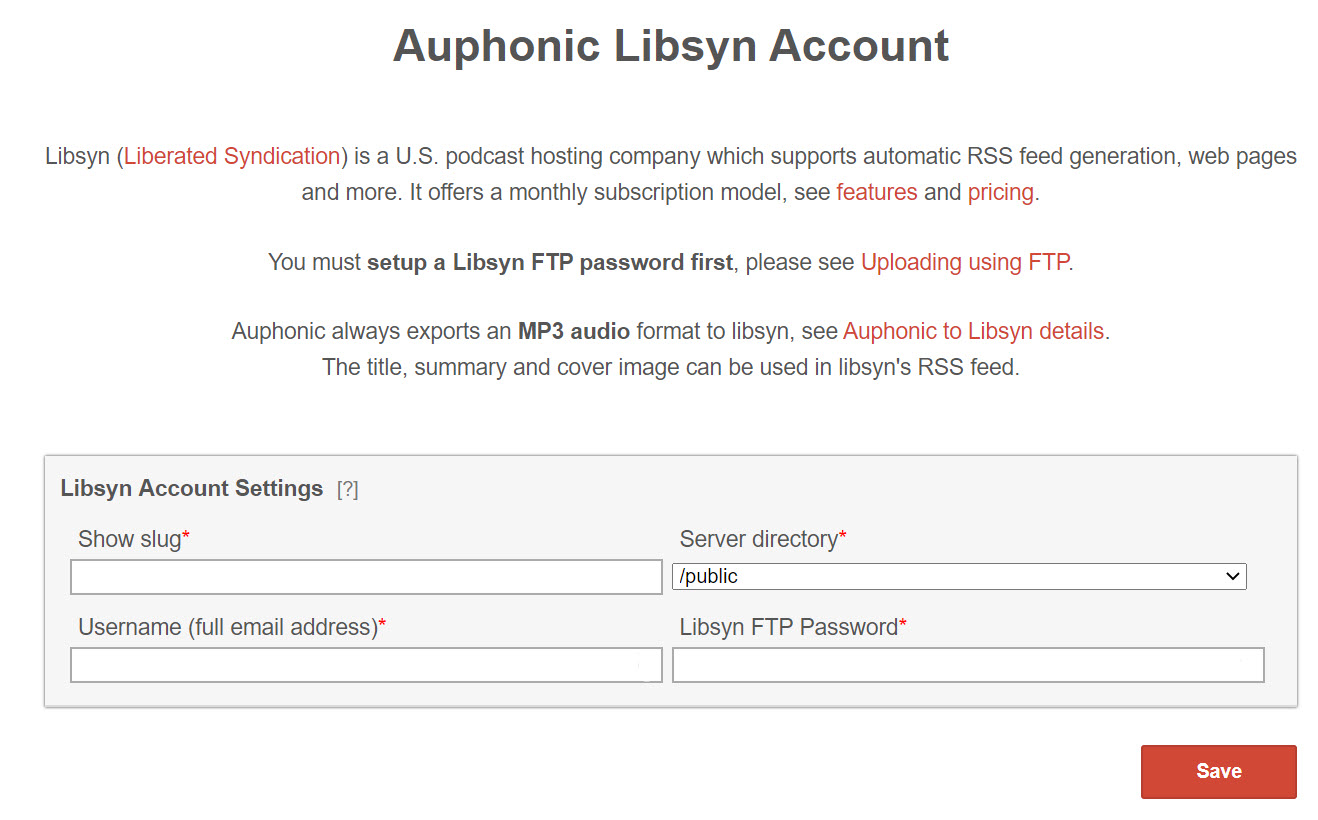 Here you will enter the following pieces of information
Show slug (your Libsyn show slug)
Server directory (choose between dropbox, quickcast & public)
Username (email address you use to login to Libsyn)
Libsyn FTP Password (FTP password you setup in the previous section)
For an overview on what the three server directory options are please see our guide Uploading using FTP
Once you have those fields filled out click Save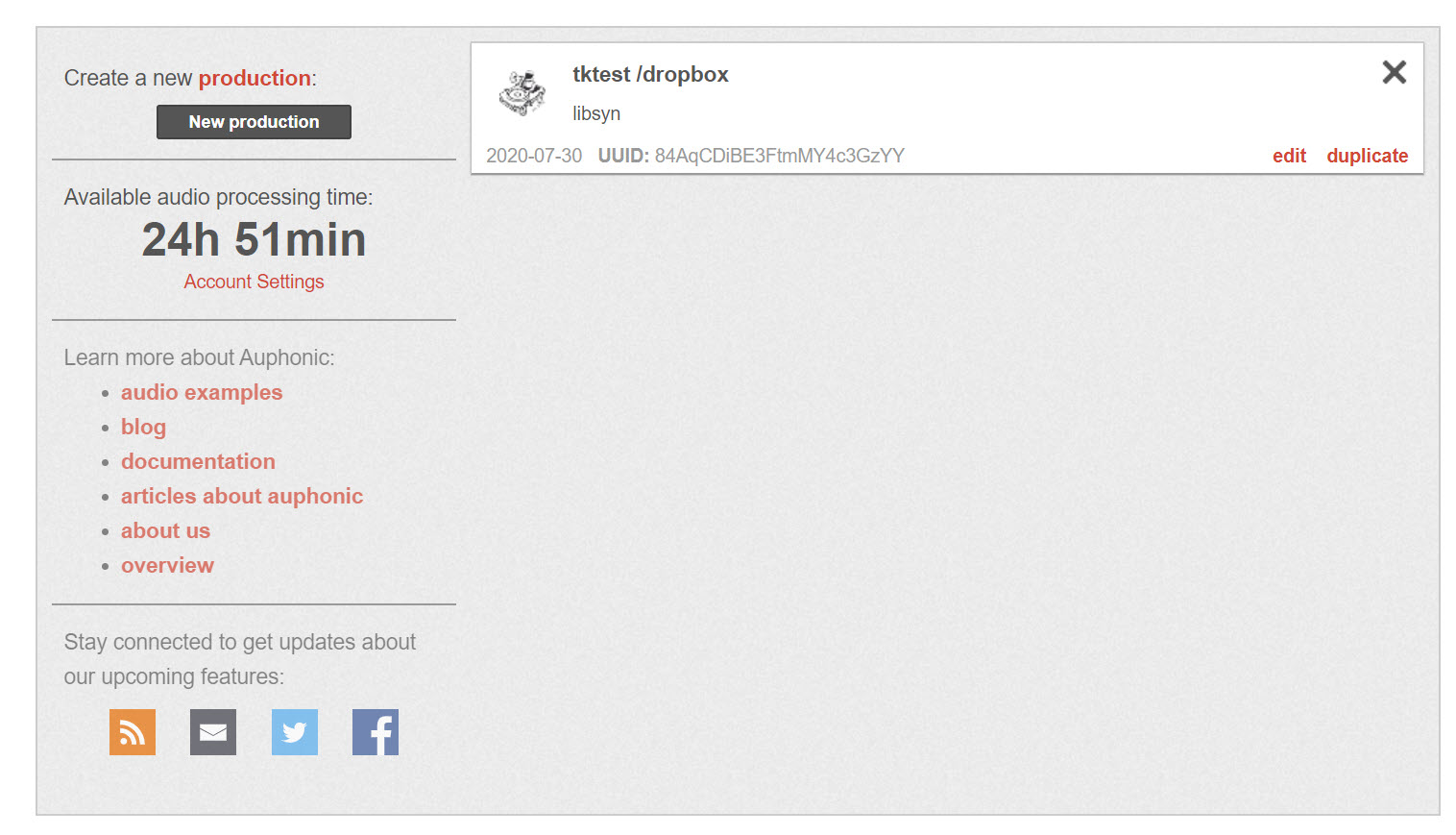 You will be taken back to the Auphonic services page and at the bottom you will see the new entry for Libsyn. It will be listed as 'show slug/server directory' so you know which show (if you have more than one) and which directory that particular entry is for.
You can now select the Libsyn entry when creating your next production in Auphonic under the Publishing / External Services option.
Please contact support@libsynsupport.com if you have any further questions on publishing to Libsyn using Auphonic.