Stitcher is an audio podcast directory and application that, similar to Apple Podcasts, allows potential listeners to find, subscribe to, and listen to your show. Stitcher is available across most most devices and operating systems including using the Stitcher app on iOS and Android, as well as via their web portal accessible via web browsers.
Similar to other podcast directories, if you wish your show to be listed in the Stitcher directory, you will need to submit your show to Stitcher for approval.
To get started, visit http://www.stitcher.com/, scroll to the very bottom of the page, and select Partner signup.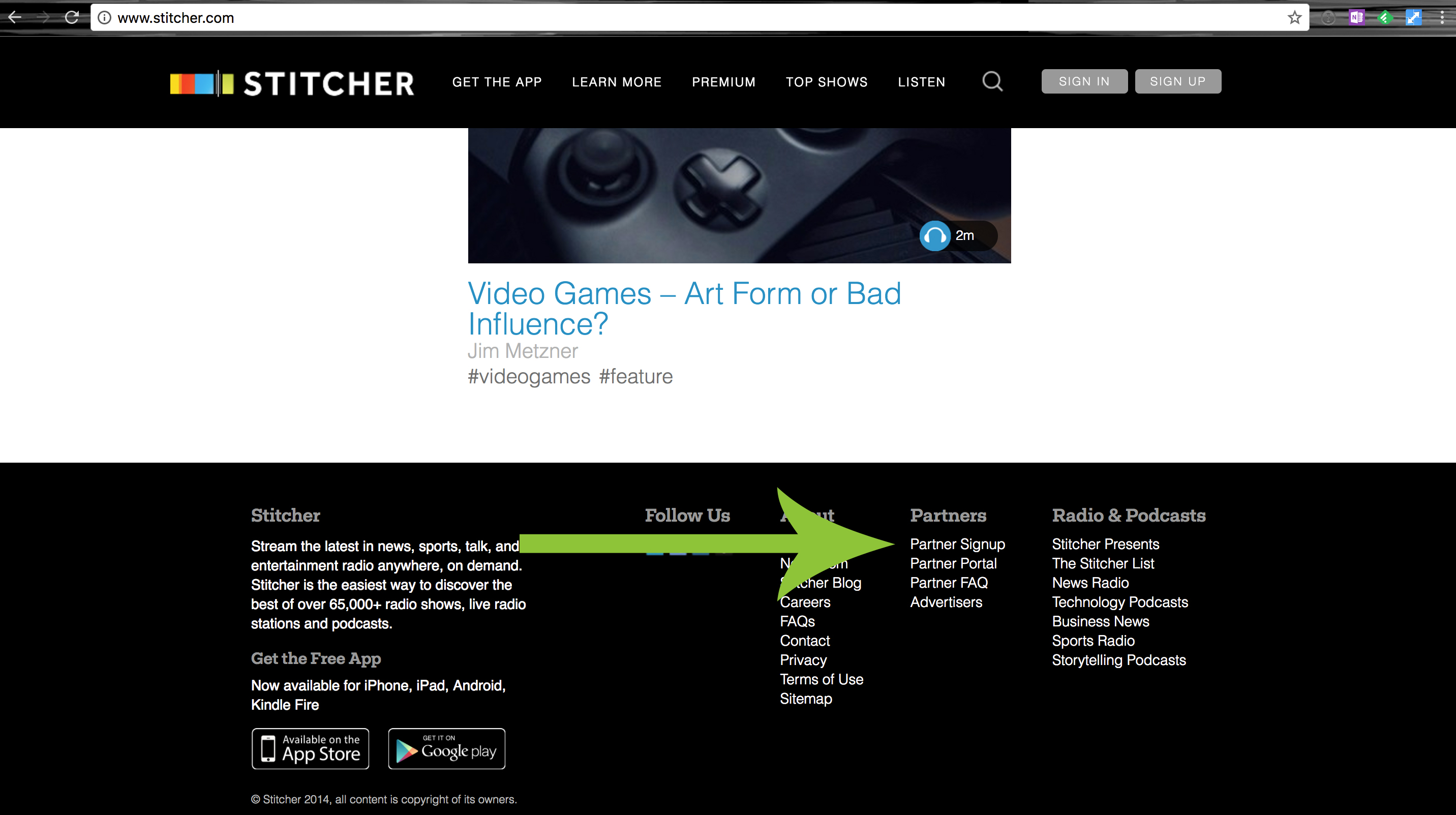 On this page, hit Join Us Today. A popup will appear asking for your RSS feed URL. This is the same feed URL you submit to Apple Podcasts, and can be found under Destinations --> Edit/View Existing right at the top.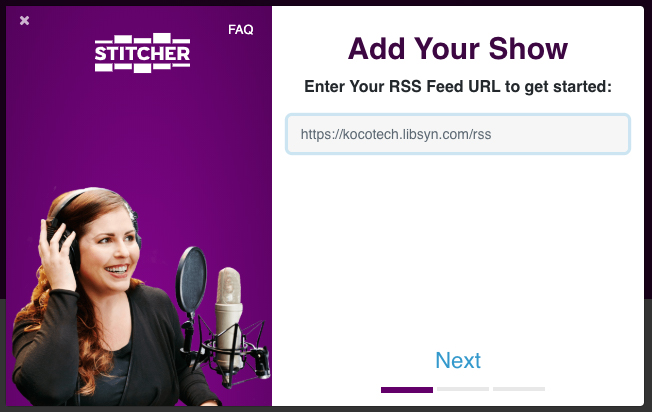 Stitcher will validate your feed for you. If they find any issues, they will tell you what those issues are: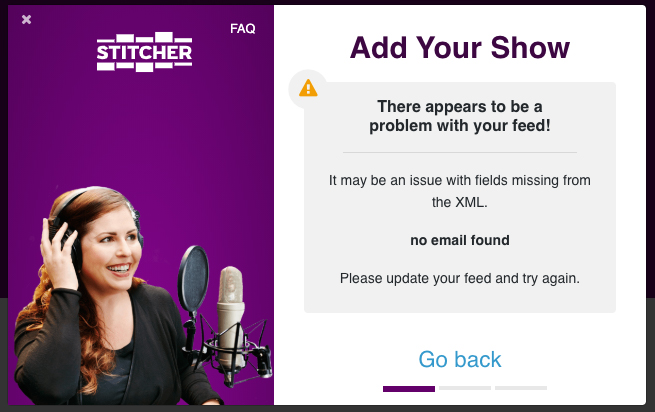 Once your feed is valid, Stitcher will show the email address associated with the RSS feed and confirm that an authorization will be sent to that email address. Hit Got It.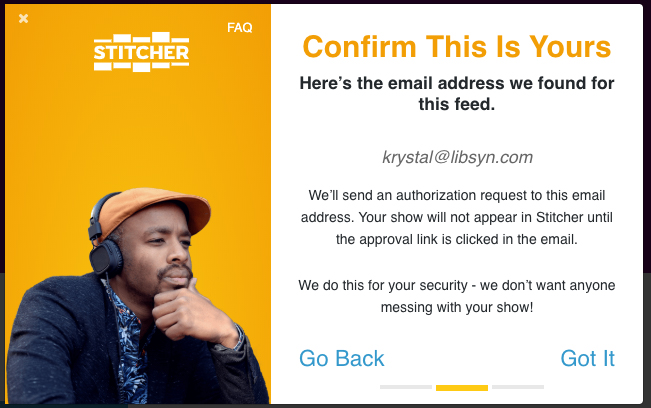 Next, you will be asked to provide a name, email, and password you would like to use so you can gain access to Stitchers Partner Portal. Their Partner Portal allows you to see stats they specifically collect (note that downloads are also tracked inside Libsyn), as well as make changes or updates to your feed URL when needed.
Enter the requested information and hit Sign Up.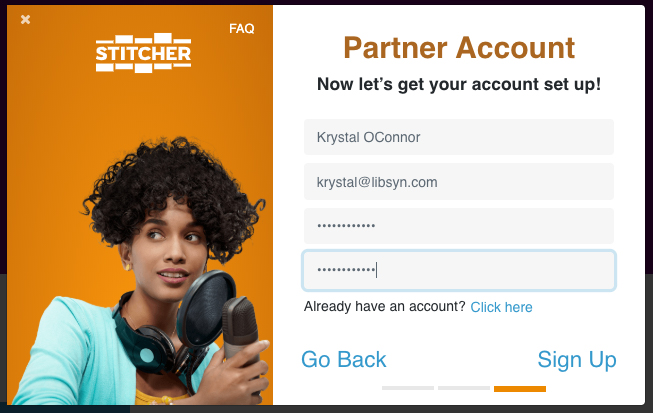 The Terms of Service for Stitcher will appear. Read and agree to the legal.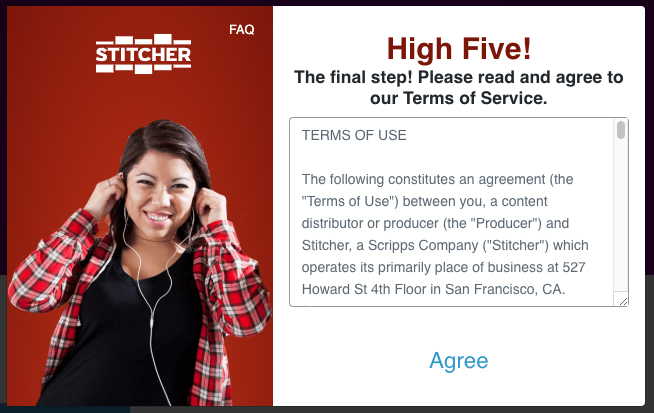 Stitcher will e-mail you confirmation of your application. In the email is a link that reads I Approve, Add This Show to Stitcher. Be sure to hit that link.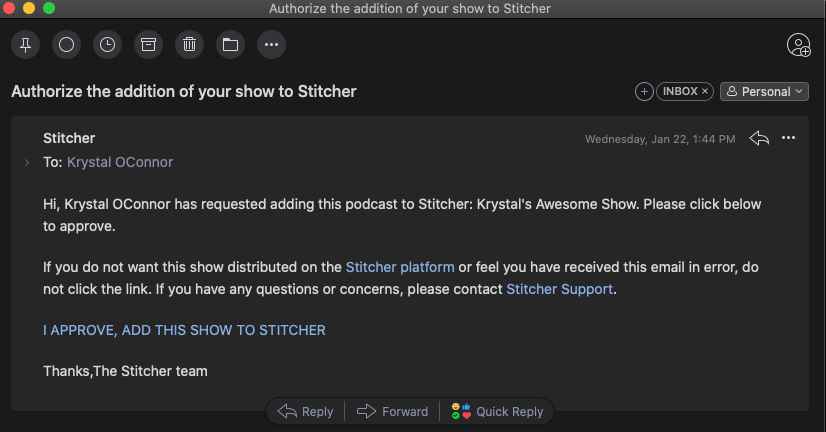 Stitcher will confirm that the submission has been completed and an approval email will be sent.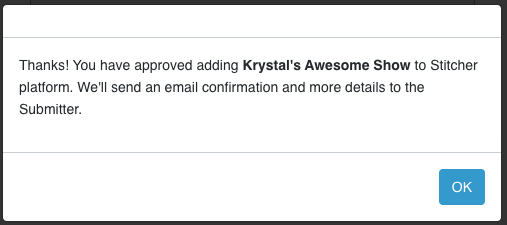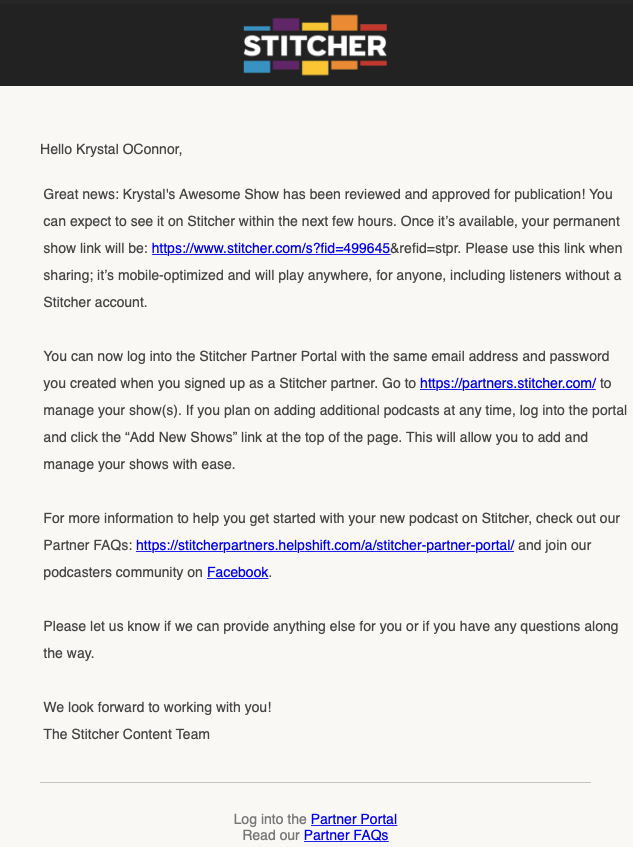 Getting Additional Help
Have additional questions? If you are having issues with your submission, reach out to Stitcher directly. If you need assistance with your Libsyn feed, reach out to our support staff at support@libsyn.com.