In order for a new show to appear in the Apple Podcasts store, the show first needs to be submitted to the Apple Podcasts store for approval.
Once you have configured your show and published your first episodes, you will need to access Apple Podcasts' Podcast Connect system to submit your show.

Note: Your login to Podcasts Connect will be your Apple/Apple Podcasts ID.
Hit the plus sign in the upper left hand corner.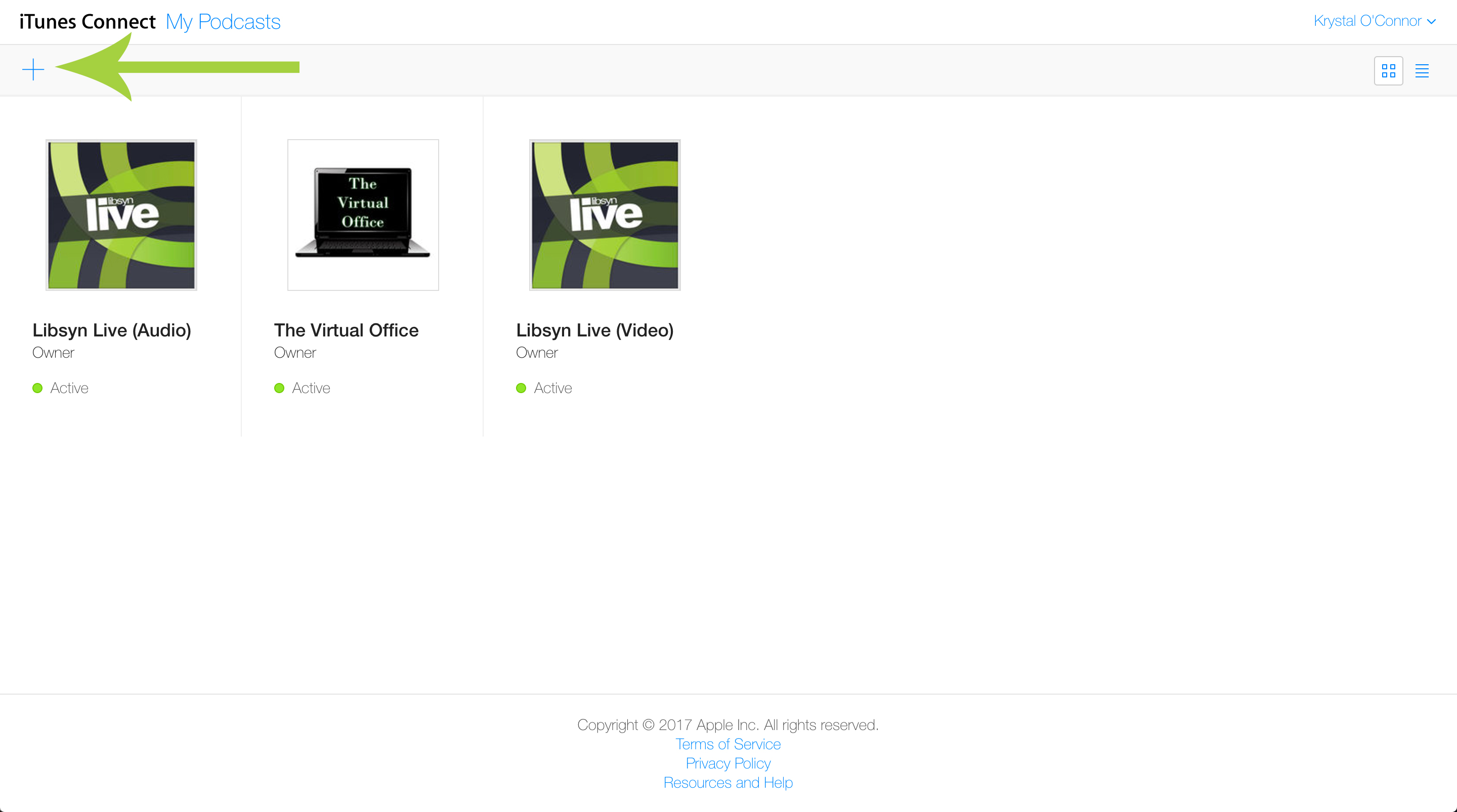 You will be asked to enter your RSS feed URL. You can obtain your RSS feed URL from your Destinations page in your Libsyn show.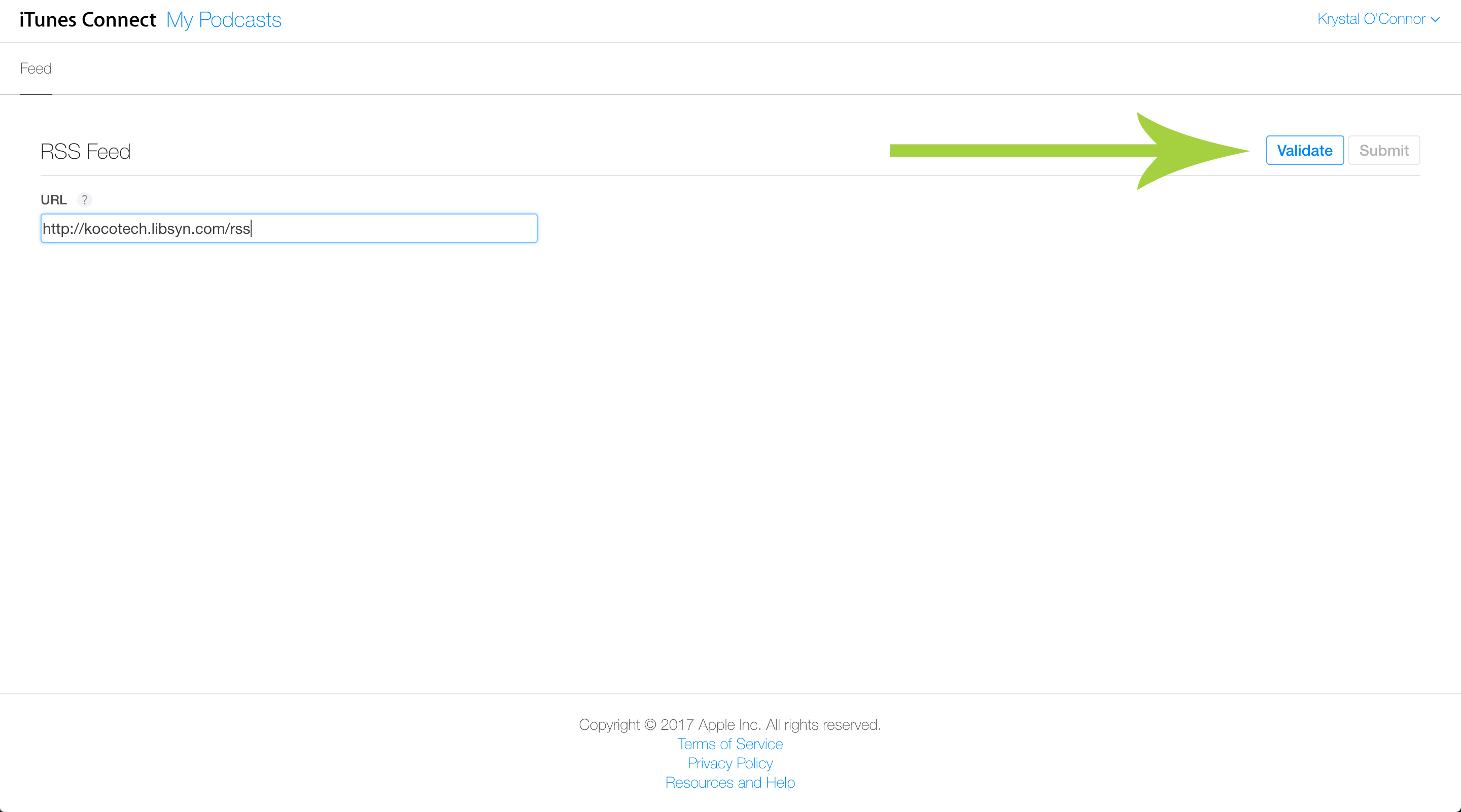 With your feed URL entered, hit the Validate button on the right hand side. The system will read the contents of your RSS feed and will display everything it sees about your show.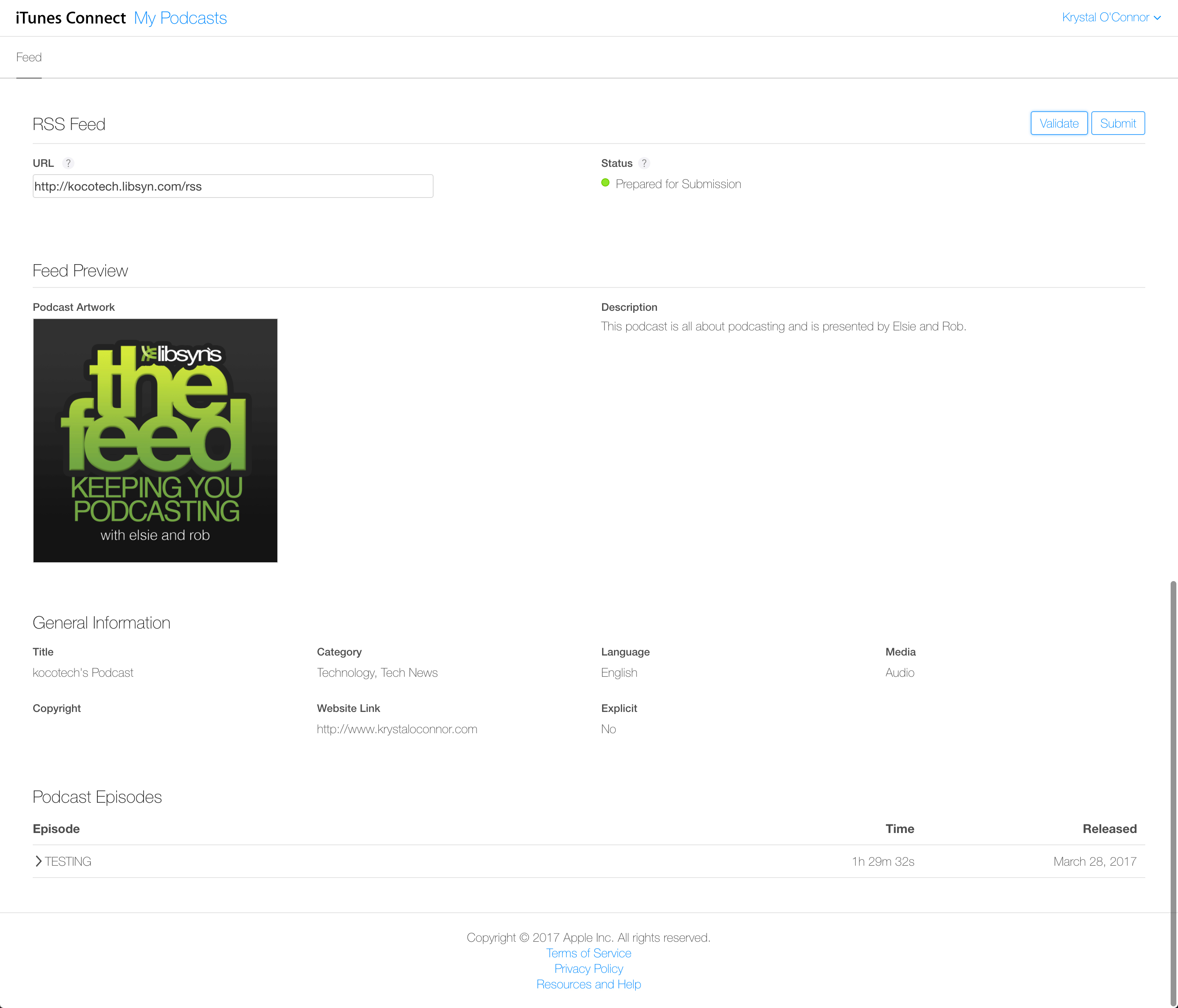 Look over all the details on this page. Make sure everything looks to be correct. The Status should show a green radio icon and the words "Prepared for Submission". If everything looks good, hit the Submit button in the upper right hand corner.
If the Status has a red radio icon, the system will also show you the specific errors it is catching on. You can log into your Libsyn show and double check your settings, or, if you are unsure or need further assistance, reach out to our support team at support@libsyn.com.
Once Submitted: Once your show has been submitted, Apple Podcasts will contact you directly by e-mail with your approval. It can take up to a week for your show to be approved, and up to another week for your show to be fully searchable in the store.
Getting Additional Help
Have questions? Contact our support staff at support@libsyn.com.