Episode defaults allow you to configure the system to default to the same general settings each time you create a new episode post. To setup episode defaults for your show, click on Settings -- Episode Defaults.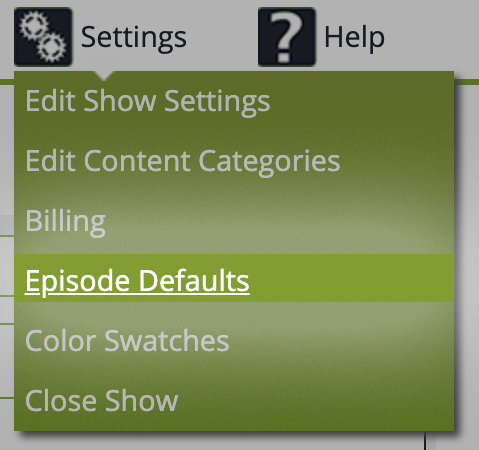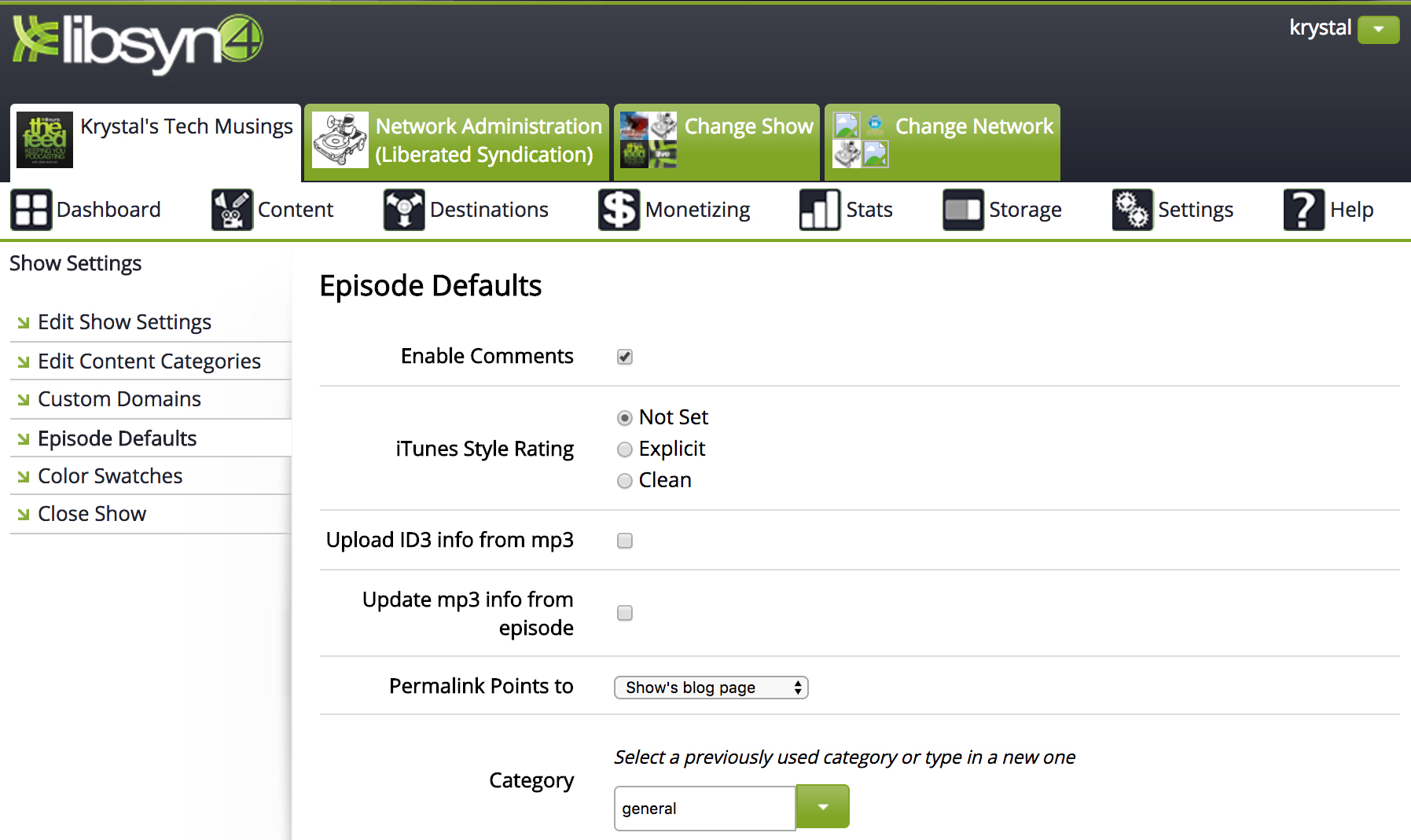 Apple Podcasts Style Rating: Apple Podcasts wants a clean or explicit tag set both at the RSS feed level AND per each individual episode. Set the rating here for what the majority of your episodes are, clean or explicit. You can always change it when creating a new episode, where appropriate.
Upload ID3 Info From MP3: If you commonly add ID3 tags to your media files prior to uploading your file to Libsyn, you can check this box to have Libsyn pre-populate your episode creation fields (titles, descriptions, artworks) with the data in your tag, reducing your publishing time.
Update MP3 Info from Episode: If you don't add ID3 tags prior to uploading, you can have Libsyn create those tags for you on publish. Check this box to set that option as a default.
Permalink Points To: Set your permalink to always be your download URL, URL to your episode on your Libsyn page, or to always be something custom. If using a custom permalink URL, just keep in mind a permalink should be unique for each individual post, and should be a URL that will never change.
Category: Categories can be used with the Libsyn blog page and with the HTML5 media player in order to organize content or embed a player for a very specific category. Set one category as the default for episodes created, this can always be changed when creating a new episode.
Scheduling an Episode With the Basic Scheduler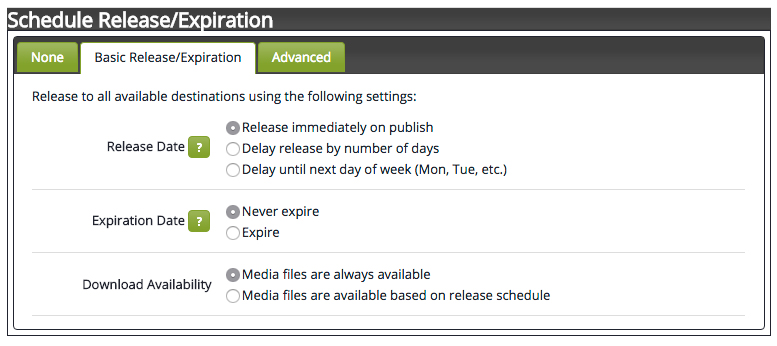 Episodes can be set to release immediately, or in a certain number of days, or a specific day of the week.
For example, for Delay release by number of days, you could choose to release an episode 2 days from the day you create the episode. If you create the episode on Monday, the episode would release on Wednesday.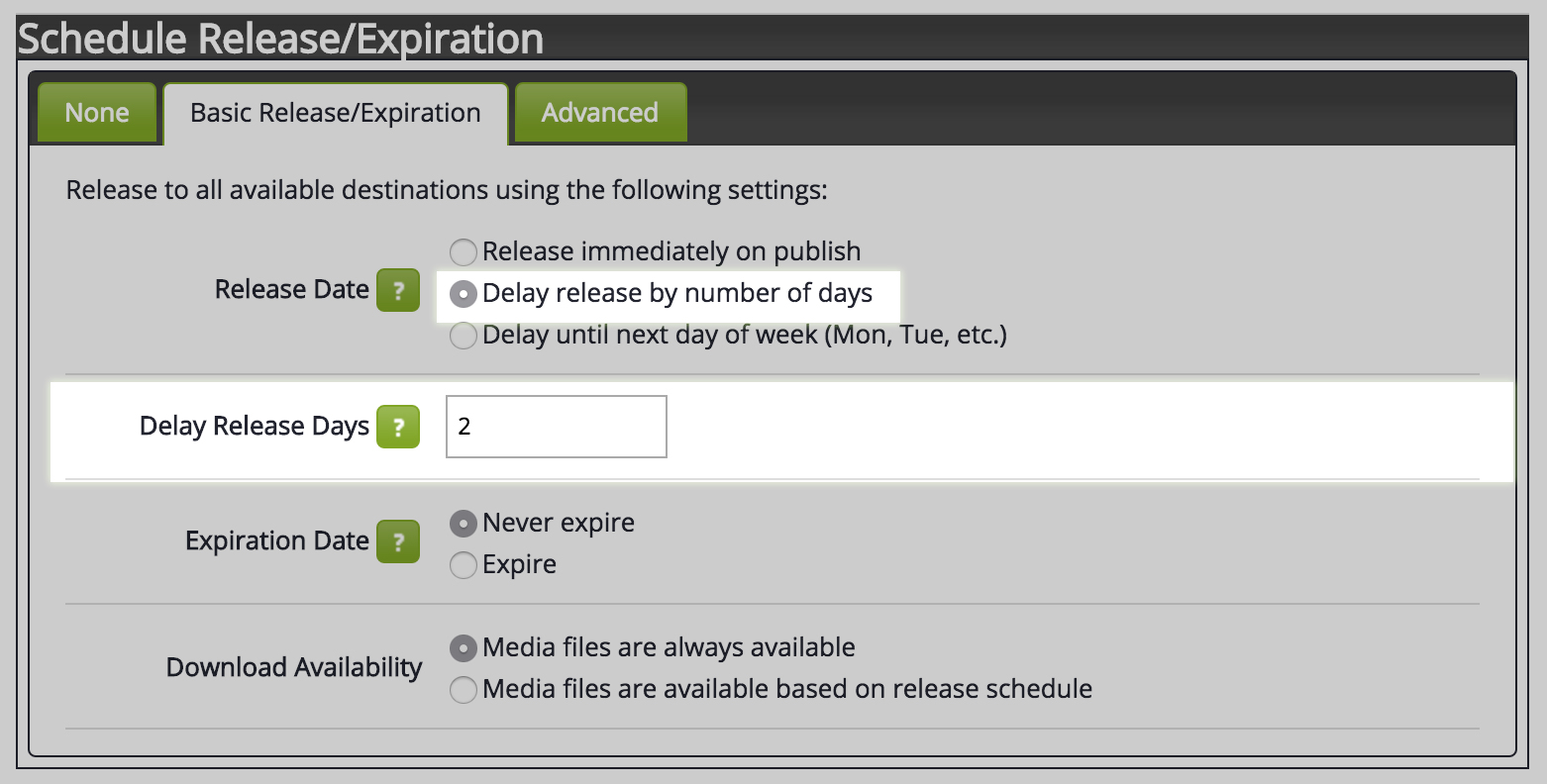 When you go to create your episode, this is what the scheduling section looks like with the default preset (assuming the episode is getting created on August 9th, 2016).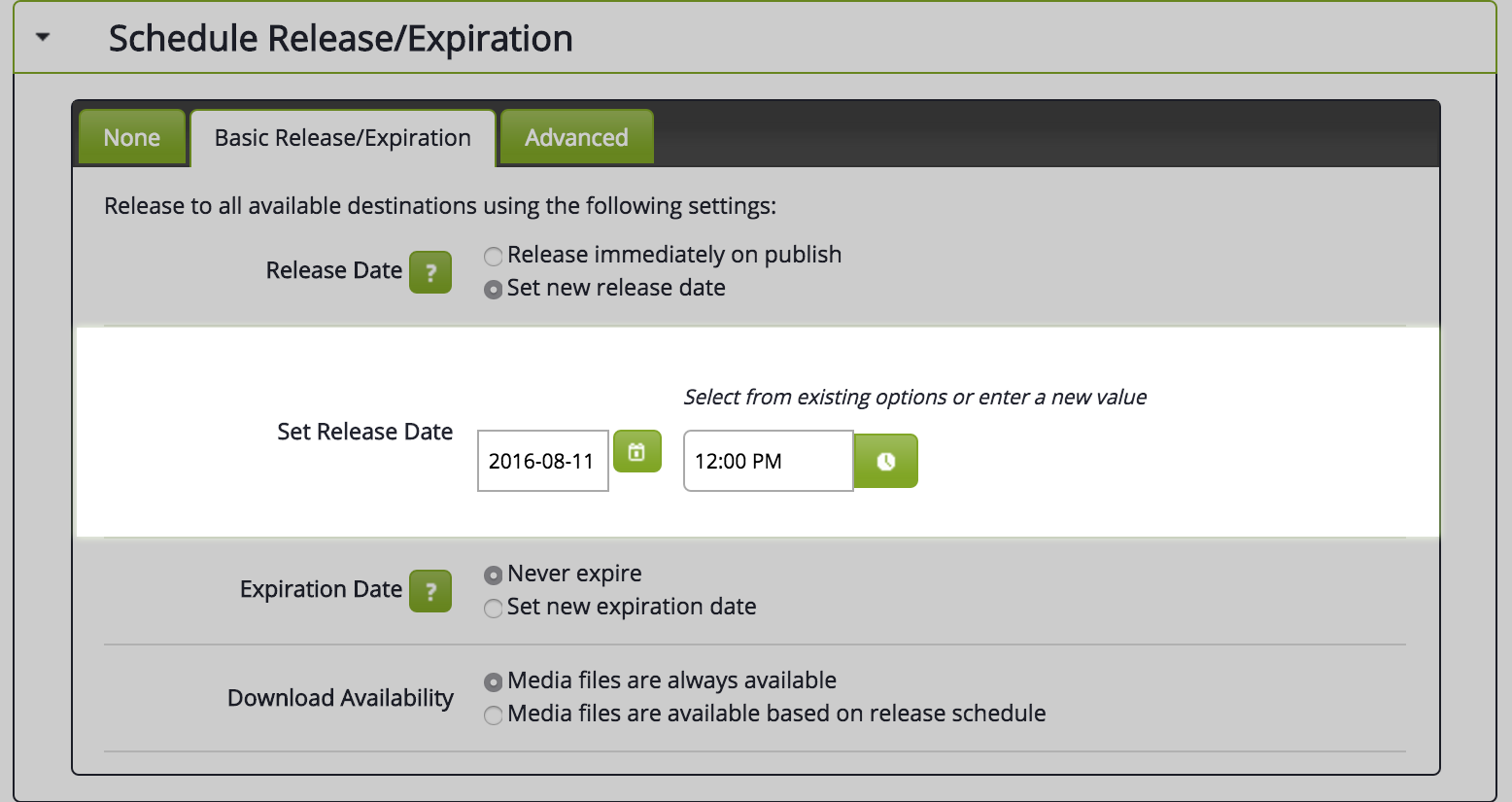 You can also choose to delay until next day of week. If you select, for example, Tuesday and create an episode today (whenever today might be), the episode will release Tuesday of next week.
Scheduling an Episode With the Advanced Scheduler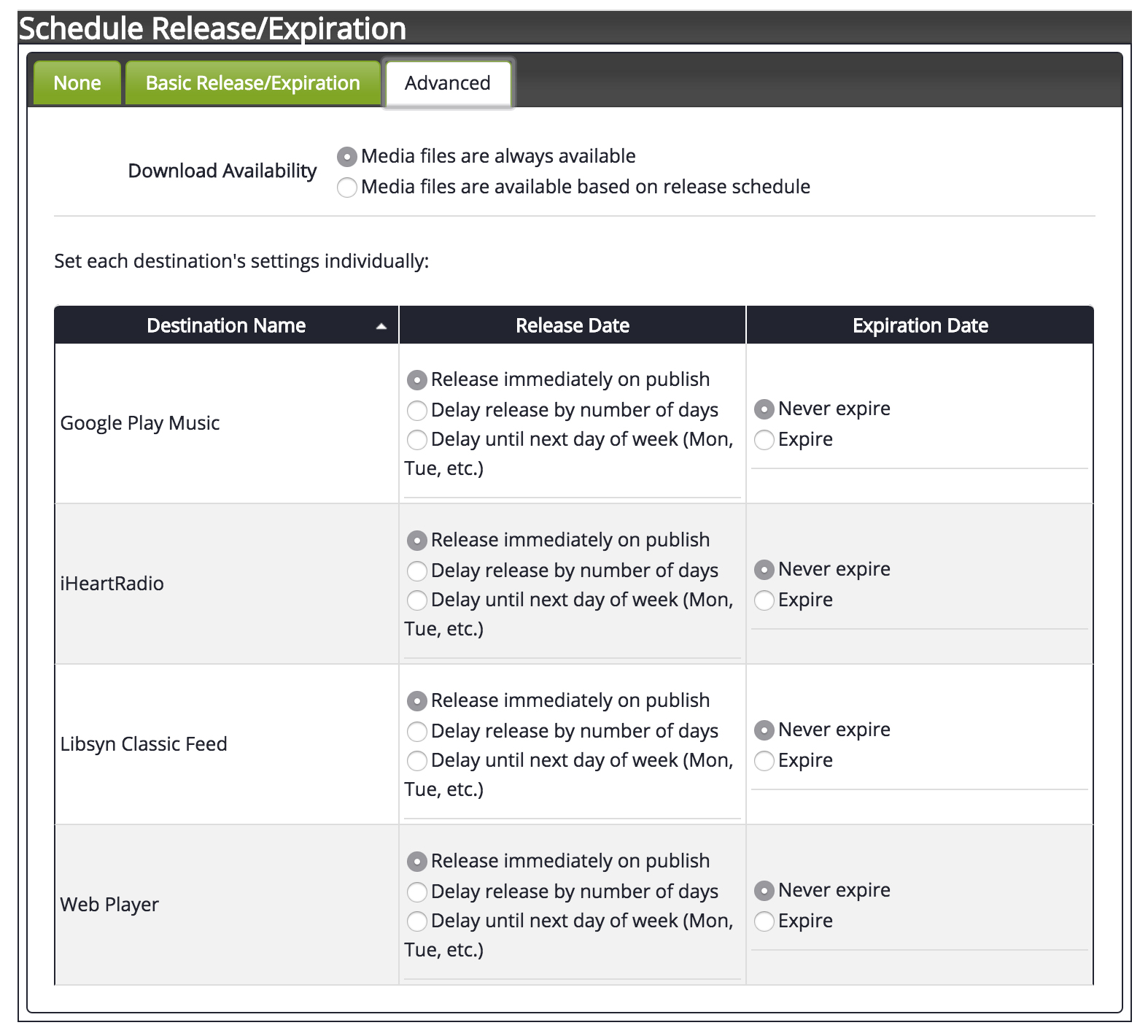 Similar to basic scheduling, you can set episode releases to default to release in a certain number of days, or a specific day next week. Unlike with basic scheduling, these scheduling sets occur per destination, instead of for all destinations at once.
With your defaults set, hit the Save button. Anytime you create a new episode, these settings will be preset in your Create New Episode form. They can always be changed per episode.
Getting Additional Help
Have questions? Contact our support staff at support@libsyn.com.